Rectocalathis schemmgregoryi
Seidel & Lüter, 2014

Type locality: Cruise SO 205 MANGAN, St. EBS 40 (11°47'56"N, 116°49'85"W), 3954 m depth.
Depth range: 3954 m

Diagnose - (Seidel & Lüter, 2014)


Punctate and small, subcircular to pentagonal shell with complete oval foramen perforating the ventral valve. Dorsal valve with long, slightly medially incurved, thick crura with blunt crural processes, no loop. Heavy spiculation within the lophophore and tentacles, and fragile median spiculation in the dorsal mantle.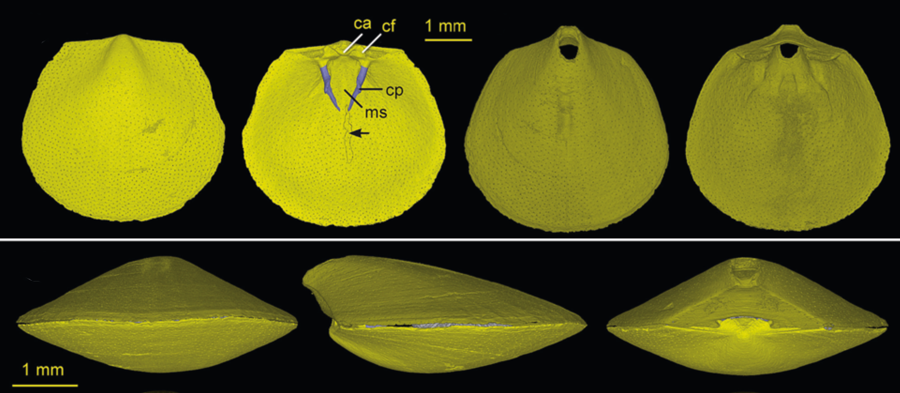 [enlarge]
from Seidel & Lüter (2014)