List of Genera and Species of Brachiopoda


in Antarctic and sub-Antarctic Marine Biodiversity
by Christian C. Emig
---
---
The scientific zones of the Southern Ocean used herein have been defined in De Broyer et al. (2011). Nevertheless as true biological demarcation of the Antarctic zone, we have retained the Antarctic Polar front (see figures below). The limit of the sub-Antarctic zone is defined on Table and Figure below. This line is close to the sub-tropical front.
Both zones are covered by the Southern Ocean which circles Antarctica. The northern limit of the Southern Ocean is not so clearly defined, but biological it is usually consider the Subtropical Front (Table 3) which is a transition zone between cool, fresh, nutrient-rich subantarctic waters and warm, salty, nutrient-poor subtropical waters. Although the position of the Subtropical Front varies with longitude, it lies roughly along 40°S for much of the Southern Ocean. Defined in this way, this latter occupies about 20% of the surface area of the Global Ocean.
The occurrences of the genera and species of Brachiopoda in each zone are listed below (part 3): only 12.6% of the species and 29.4% of the genera have been recorded when comparing to the diversity of the extant brachiopod in Global Ocean.
Sub-Antarctic limit

Longitude

Latitude

South Atlantic and Indian Ocean

60°W - 140°E

43°S

Pacific Ocean

140°E - 176°W
176°W - 80°W
80°W - 72°W

48°S
45°S
41°S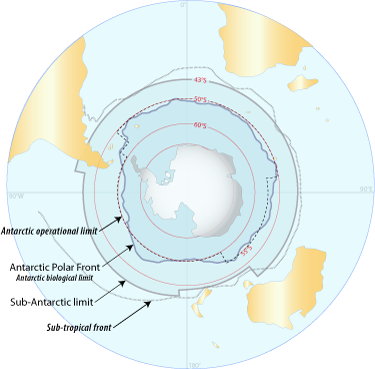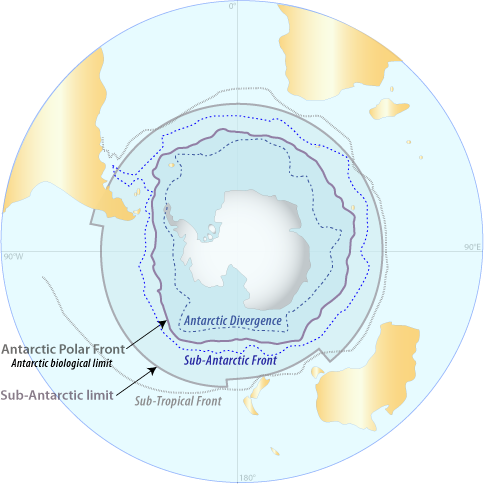 ---
Genera

Antarctic Zone

Sub-Antarctic Zone

---

Abyssorhynchia
1
Abyssothyris
1
1
Acrobrochus
2
2
Aerothyris
2
2
Amphithyris
1
Aneboconcha
2
1
Cancellothyris
1
Compsothyris
2
Cryptopora
1
1
Dallina
1
2
Discradisca
1
Dyscolia
1
1
Dyscritosia
1
Ecnomiosa
1
Eucalathis
2
2
Fallax
1
Fosteria
1
1
Gyrothyris
1
Liothyrella
1
4
Macandrevia
2
2
Magasella
1
1
Magellania
3
2
Manithyris
1
Melvicalathis
1
Neorhynchia
1
1
Neothyris
1
Novocrania
1
1
Pelagodiscus
1
1
Pemphixina
1
1
Phaneropora
1
1
Platidia
1
1
Syntomaria
1
1
Terebratella
1
Terebratulina
1
Xenobrochus
1
2

---

Genera: 35
28
30

---

Species: 51
35
39
---